To contact us:
Broda O. Barnes, M.D. Research Foundation, Inc.
P.O. Box 110098
Trumbull, CT 06611
Phone: 203-261-2101
Fax: 203-261-3017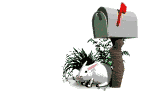 Email: info@BrodaBarnes.org

Audio/CD/Video/Reprint
Order Form
Please print, complete and return the form below to order any items on our catalog listing.
All prices are subject to change without notice. Allow 2 weeks for delivery.
Check or Money Order, mail to: Barnes Foundation, PO Box 110098, Trumbull, CT 06611
Credit Card Orders, mail or fax: (203) 261-3017
Questions: (203) 261-2101
Name:_________________________________________________
Address:________________________________________________
City: __________________ State: ______
Postal Code:_____________
Country: __________________
Daytime Phone: ___________________
___ My first time contacting the Foundation
____I have contacted the Foundation before
___ Please change my address

| | | | | |
| --- | --- | --- | --- | --- |
| Quantity | Order # | Description | Total Cost | Audio Cassette or CD |
| | | | | |
| | | | | |
| | | | | |
| | | | | |
| | | | | |
| | | | | |
3 items or more add shipping and handling of $5.00: $_________
International/Canadian Orders add $4.50 shipping: $_________
Total Dollar Amount of Order: $__________
Payment Method:
Check/Money Order Enclosed (made payable to Barnes Foundation) _____
Credit Card (please cirlce one) Visa Mastercard Amex Diners JCB
Account # _____________________________________________
Expiration Date____________ Signature __________________________